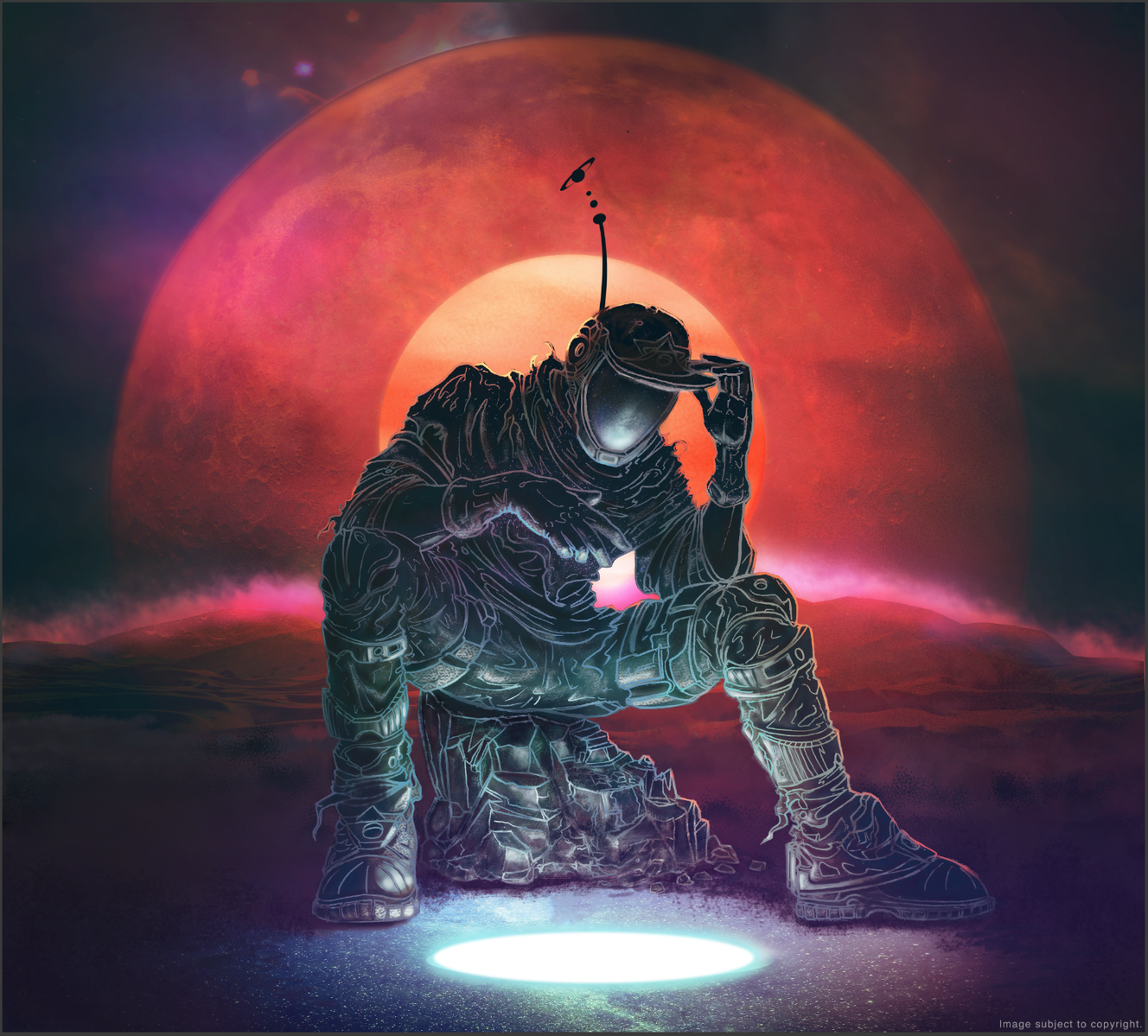 When the Manic Focus team asked me to come up with some concepts for the 2019 album release of "Lost in a Digital World", I could not have been more thrilled to get to work with a crew that was making moves. At that time, I was working from my inlaws' basement as my wife, Abby, was working full-time on top of attending school for massage therapy. I was in my 4th year as an independent artist and felt stressed about not having a stable place to work. We were living between a small home on my Dad's property and Abby's parent's house, which was an hour closer to her school. My "studio" was in a constant state of flux as I commuted between my Dad's property and a make-shift studio in my inlaw's basement. I was 32 and feeling, straight-up, behind in life. I guess that was partially me comparing myself to others, or at least the idea that other people in their 30's had their shit together. Looking back, it was more like the chaos that emits from a rocket before it soars through space. Abby was getting her dream career started and I was starting to really build traction as a professional artist.
My creative partnership with Manic Focus had already started back in 2015 when they saw me live-painting at a show in Cincinnati. The black and white image above is the first piece I did for them, which they used for tour art and other promotional graphics. A year later in 2016, Manic Focus approached me to paint a piece for the "Minds Rising" album cover. Their direction was to illustrate John, aka Manic Focus lead man, holding a "brain-balloon"! I had a lot of fun playing with that concept and fitting in my interpretation of the world MF creates through their music. I'll never forget them saying that I needed to paint the best painting I've ever painted. HAHA! No pressure.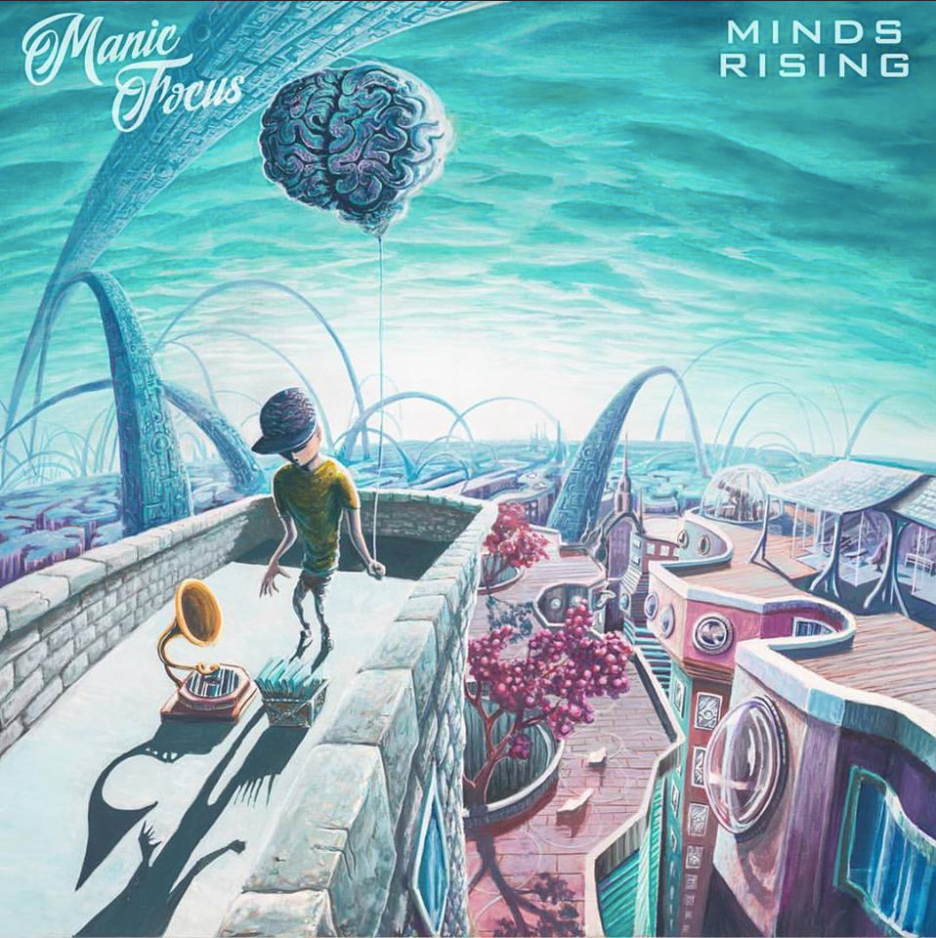 After the lengthy process of painting a detailed acrylic painting for the album, I created some simple digital illustrations for the single releases.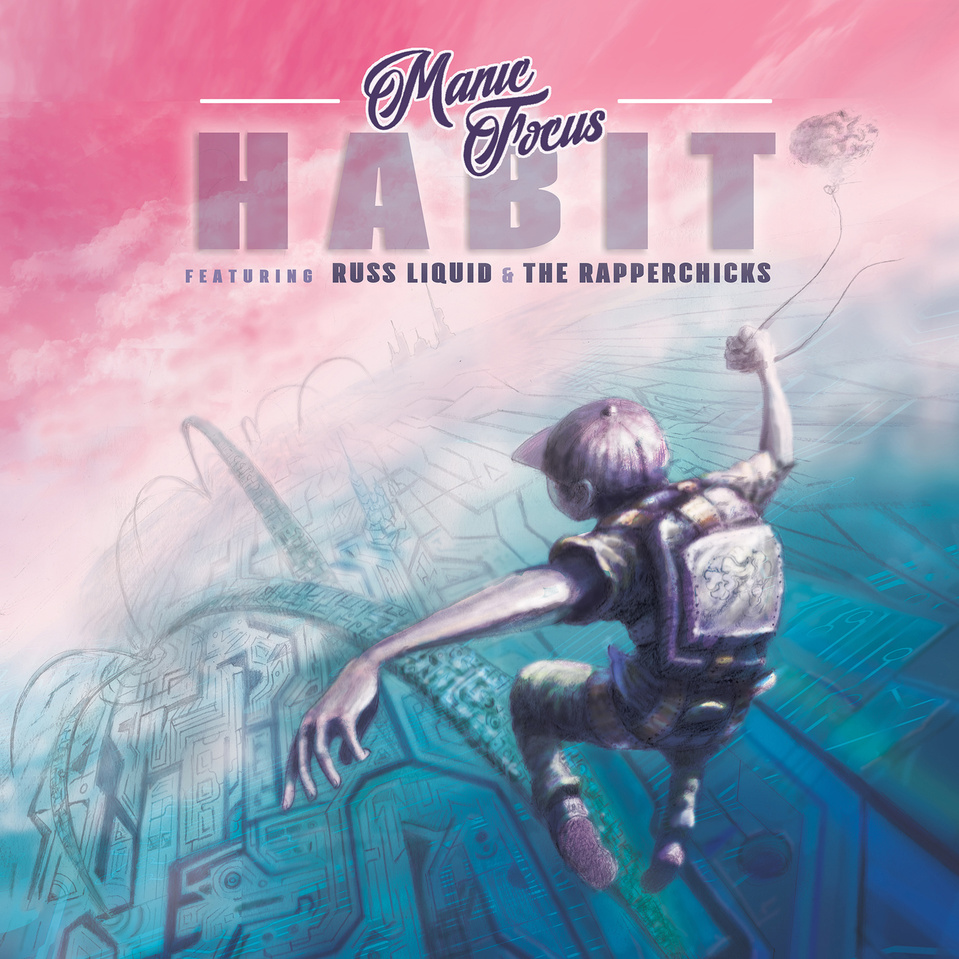 Fast forward to the beginning of 2019, I'm older and have no real home or space to myself. Some time had passed since I worked with Manic Focus but my skills as an artist and graphic designer had improved. I had been spending a lot of time studying digital art techniques and getting more proficient with Photoshop. When they called to talk about ideas, I was ready to dive in!


At the time we began discussing ideas for the concept art for "Lost in a Digital World", John had been watching a lot of Bugs Bunny. He loved the idea of a character coming in and out of a black hole or "portal" of some sort. We both geeked out on some old Looney Toon style illustrations and some classic Disney animations. I wanted to deliver a hybrid of "toon" and "graphic novel" style, at least to the best of my abilities. In the end, some of the designs I had imagined didn't come to fruition as my process revealed it's own style.

My first job was to create images for the single releases which would precede the album release. I started each image by drawing the linework with ink, scanning it, and coloring digitally. I used photo-bashing techniques as well as digital brushwork to color the final artwork. I ended up with this character I like to call "Star Sweeper". The name comes from the first track on the album, also titled "Star Sweeper".
I knew the work I'd do leading up to the album release would be varied in its rendering and style, due to the nature of the business and its quick turnaround times with short notice. So by creating a staple character like "Star Sweeper" there would be a common thread throughout the artwork, better known in the industry as a "brand image".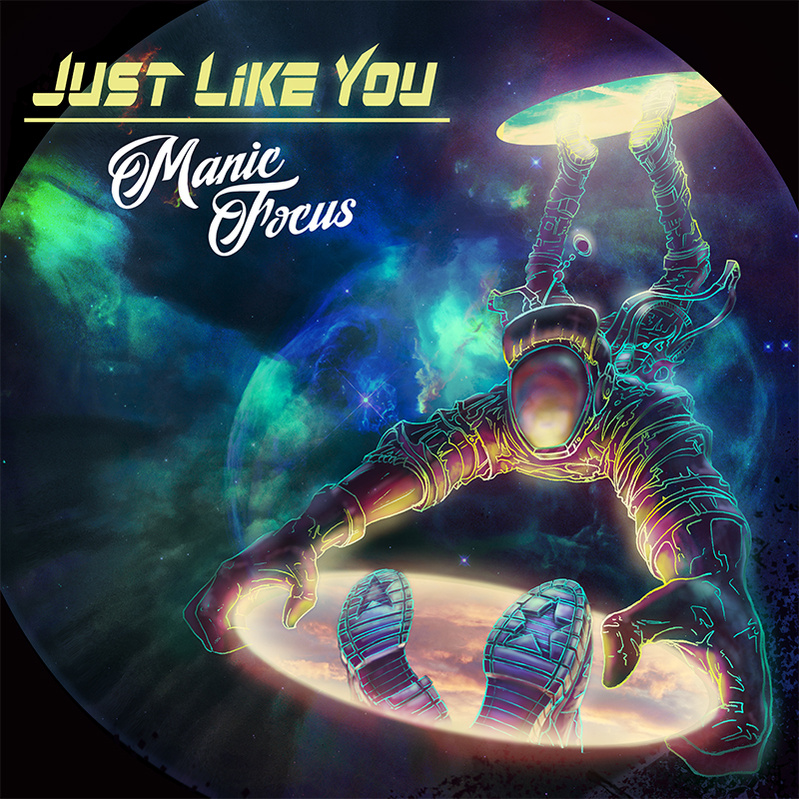 I love telling stories through imagery, even if it's vague. Actually, the vaguer the better in some cases. I feel like the audience is able to pull their own narrative out of each image and can have fun creating a storyline for themselves. To me, the story is about a character who has literally been lost in a digital world as a 2-D being in a digital art form. At first, he is hurled through different parts of the cosmos via his "portals" without control or knowledge of where he will end up. He is challenged to "keep it together" as he de-pixelates through these other realms. Eventually, he gets a grasp on his situation and starts having fun. In a way, this story parallels my process through the project. The first few images show Star Sweeper in an uncontrolled posture. In later images, we see him with more controlled and triumphant body language, especially in the album cover, where he seems more relaxed as he portals through a pink cloud, also inspired by the first track of the album.

As the success of the album and its artwork grew, so did my abilities. Manic Focus eventually signed me on to work with them on a consistent basis. I started designing promotional material as well as designs for their merchandising.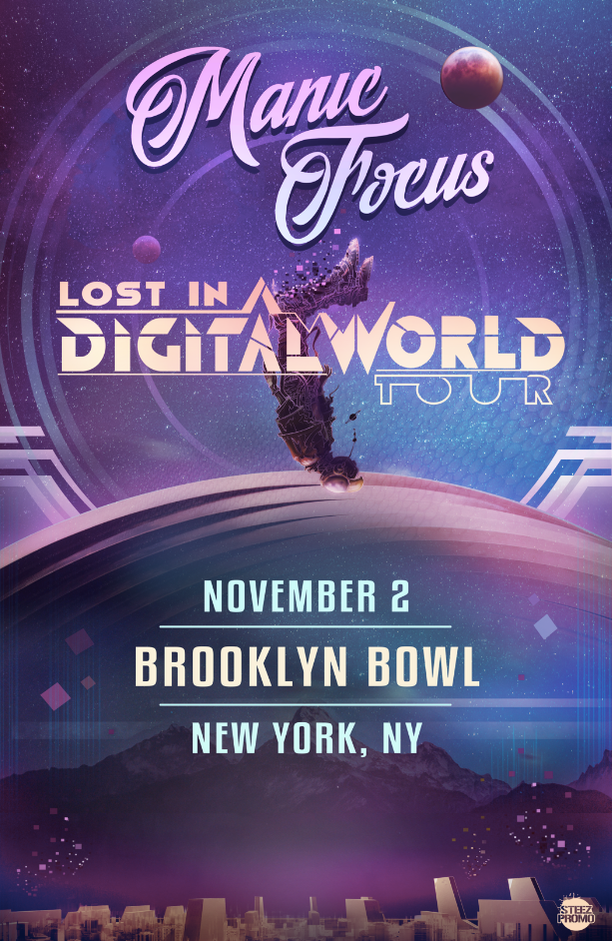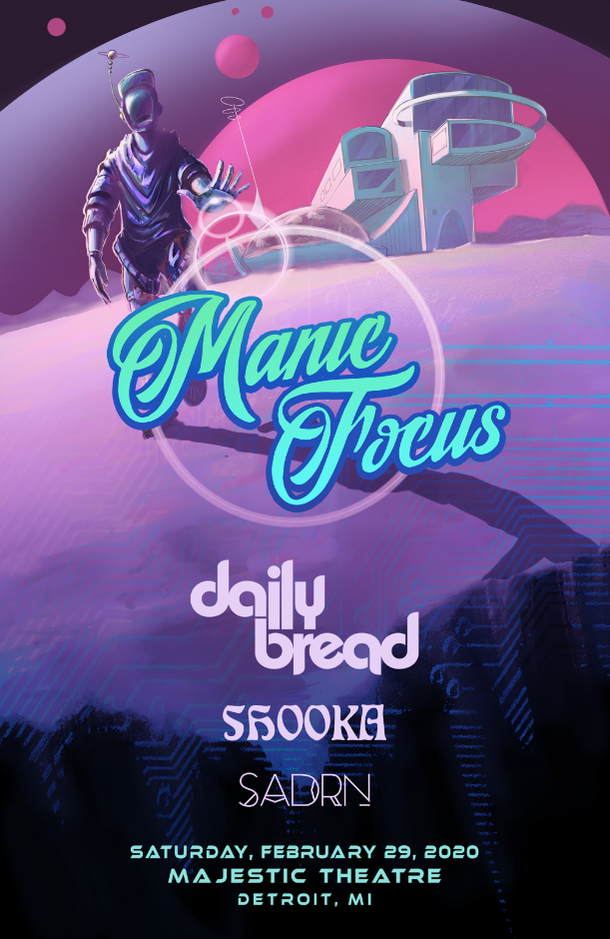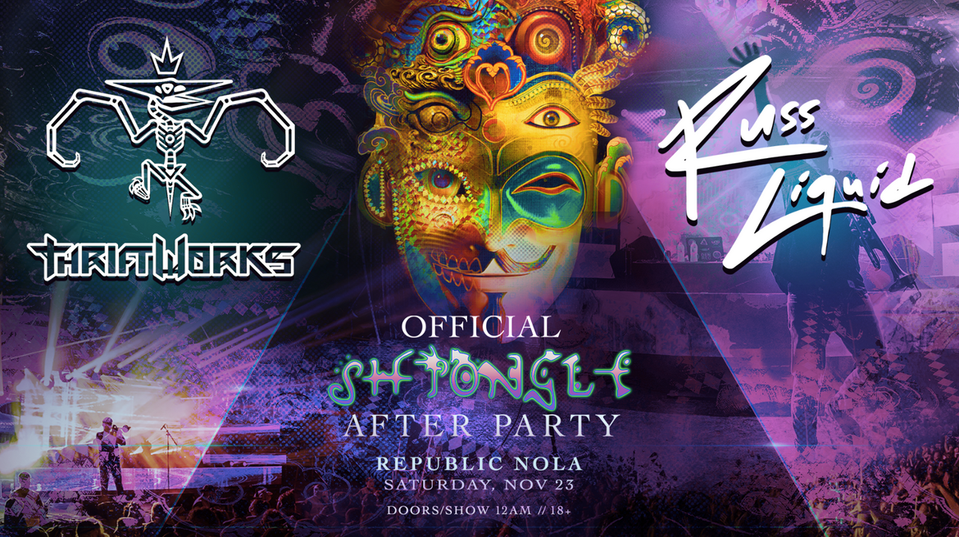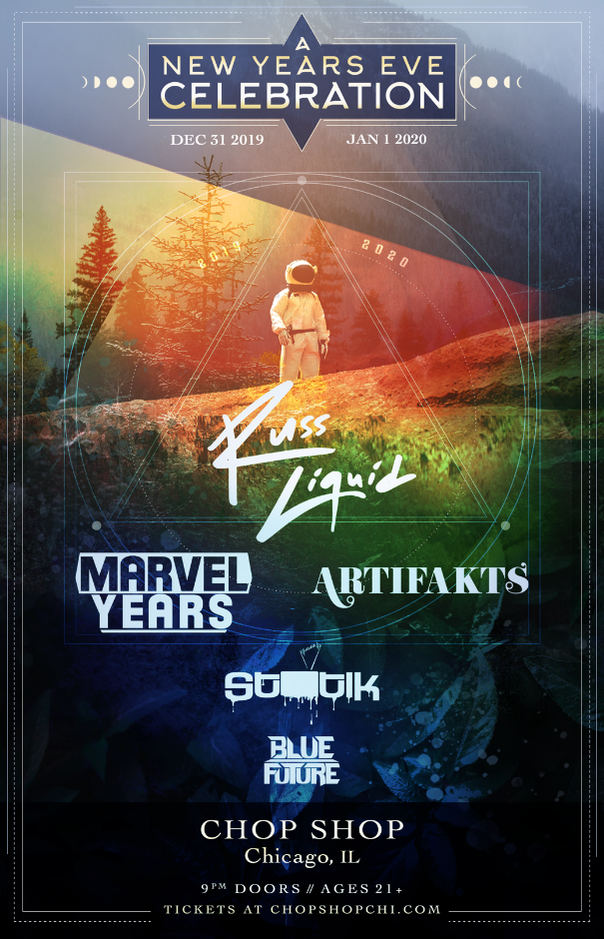 My working relationship with Manic Focus has grown alongside other partnerships and artistic endeavors. I'm grateful for the opportunity to work with such a hard-working group of people which has lent to the betterment of my skills as an artist.

In case you are wondering, my personal life has improved as well. My wife and I moved into a studio apartment inside an artist community in Hamilton, OH and I'm finally opening up a professional studio down the street.

I owe a debt of gratitude to my wife and partner in crime who has helped so much along the way and to all of my fans and collectors who have helped support me by purchasing artwork, becoming patrons, and sharing my social media posts.

Above all, stay safe out there in this uncertain world the year 2020 has bestowed upon us. I hope we are all becoming aware of the important things in life and bettering ourselves and our relationships. If you have the time and resources, be sure to check out the artists and musicians you love. The continuation of their art may rely on your support amidst the COVID-19 Pandemic.

-Logan Walden